How to tell Saga Private Medical Insurance about a death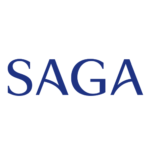 Below is a guide on how to inform Saga Private Medical Insurance about a death. You can also use Life Ledger's free and easy service that allows you to inform multiple companies of the death of a loved one.
How does Life Ledger work?
Create an account and add all of the deceased details, just once
Select the businesses you want to inform, add account details & instructions, such as close or transfer account
We will select, package and send the information each business requires
What our customers say about us

Thank you again for your personal engagement. I can see how important you are taking this.

Thank you so much for your concern and going that extra bit further for us, your understanding and compassion shines through.

You are making a difficult situation so much easier!

Thank you for everything, I know you've been working hard in the background, this has been a helpful service

Thanks. You have been a great help. It is appreciated. Take care

It's good to know there's a nice company out there helping with this, thank you

Great to get the emails from Life Ledger letting me know what's been actioned, it is definitely very helpful

Thank you for all of your support so far, your help has certainly made a difficult task a little more manageable