How to notify ID Mobile directly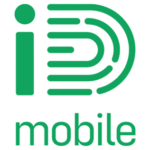 How to register a death with ID Mobile
You can register a death with ID Mobile in several ways:
iD Mobile PO BOX 686 Salford M5 0PA
What information will you need to report a death to ID Mobile?
You will need to have the following information to hand when reporting a death to ID Mobile:
A copy of the death certificate
Once they have received a copy of the death certificate they will disconnect the account within 72 hours. If they need any further information they will contact you.
Who you can notify with Life Ledger
Life Ledger is
free

to send death notifications
The deceased's:
Date of Birth
Date of Death
Full name and usual address
Death certificate or interim death certificate (scan or photograph)
From you:
A piece of photographic ID, such as a passport of driving licence, to upload and verify your identity. (scan or photograph)
Our platform allows you to notify service providers and relevant companies quickly and efficiently. At no cost to you, we aim to reduce the administerial stress surrounding the loss of a loved one.