Continuing Life Ledger's series of conversations with people that are shaping today's bereavement sector, Linda Sterry, service manager at Funeral Link shares her thoughts.
LL: Tell us a little bit about your background and how you came to find yourself in the death/bereavement sector?
LS: I used to work for a large corporate organisation as an Engineer and then life threw me a real curved ball when my son died.  This really made me take a step back and think about what I wanted to do with the rest of my life. I have worked with a couple of other charities before this one; one related to bereavement and one related to poverty so when this role came up it felt like a perfect fit for me.
LL: How did Funeral Link start?
LS: The need for the organisation emerged from local people including the Dundee Pensioners Forum and local faith groups who were concerned about the rising costs of funerals and the inability of those living in the city to pay who were taking on loans to meet the costs. Funding was sought to evidence this need and then to set up the organisation and Funeral Link was constituted in Autumn 2018 and our service began operating in March 2019.
LL: What is the main aim of Funeral Link?
LS: Funeral Link is a charity based in Dundee aiming to prevent poverty as a result of paying for a funeral.
We understand the challenges faced by individuals when planning a funeral on a low income, with little or no savings, especially if they have never organised a funeral before.
We offer confidential independent advice to support clients to make informed choices regarding funerals for their loved ones which can result in helping them to save money on funeral costs. We also can support clients to make funeral related benefit applications and connect them with other local support organisations within our community.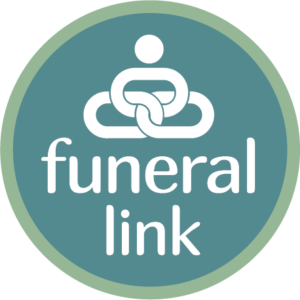 LL: What have been the biggest challenges Funeral Link has faced to date?
LS: The pandemic has been such a tough time for everyone, our personal and professional worlds have collided more than at any other time I can remember.
I think adapting our service to enable us to continue to respond to needs during this period, witnessing such immense sorrow and loneliness faced by bereaved families, and also securing funding to sustain our service have been some of the biggest challenges we have faced.
LL: What do you feel have been Funeral Link biggest successes to date?
LS: Launching the service and managing to source funds to continue our work beyond the initially funded period is something I'm proud of.
Dundee City Council local authority area is the smallest geographically in Scotland at just 24 square miles. It is home to many of many areas of multiple deprivation and has a vibrant and well-connected 3rd sector. I'm also delighted to have integrated so well in such a short space of time with local partners.
LL: Where would you ideally like to see Funeral Link in ten years' time?
LS: I would love for there not to be a need for Funeral Link in ten years' time!
LL: What do you feel is the single biggest issue currently facing the death/bereavement sector?
LS: I think the biggest issue facing this sector is society's inability to talk about death, dying and bereavement.
Funeral Link is also part of a compassionate communities Truacanta collaboration called Say Something Dundee where we (along with partners from University of Dundee, DVVA and Marie Curie) aim to improve openness and conversations about all aspects of death, dying, loss and care easier to initiate.
I really hope we can help contribute to breaking down some of the taboo culture that currently exists.
LL: Which other organisation/s or individuals really impress you in the death/bereavement sector?
LS: There are so many it is so tough to choose so let me highlight a few:
Funeral Directors, Crematoria staff, funeral officiants, and all those working in this industry really impress me. They have been the forgotten key workers throughout the pandemic.
I have the utmost respect for the work they do and the challenges they have faced during the pandemic have been immense.
Alison Penny and her colleagues at the National Bereavement Alliance have also been a real lifeline to those of us during the last couple of years as they brought so many of us together on regular networking calls and do great work to gel the sector together whilst working to improve policy and so much more as part of their role.
Lastly, I have a real soft spot for the community-based organisations who support bereaved children.
My family benefited from support from Richmond's Hope in Edinburgh and I have also volunteered in the past for Child Bereavement UK. Both these charities do fantastic work to support our young people struggling to cope following a significant loss.