Lucy Forrest has made a change, she has moved away from Music, Law, and Lettings to launch Forrest & Family Funerals in Stoke-On-Trent and this is how she is doing it.
Part 1. "I've got the power!"

To give you all a little bit of background, my career had been pretty varied and interesting up to the point of discovering the Funeral profession.
I originally completed a Music Degree, and then went on to do a Postgraduate Diploma in Law while working for a Solicitors. I took some time out to be at home with my two children and built a successful online business selling Latin & Ballroom Dance shoes.
When I returned to the world of fulltime work, I hopped from Law into the Lettings side of the Property world, running lettings departments for both corporate and independent Estate Agents for ten busy years.
In October 2018, we lost my dad quite suddenly. He was diagnosed with cancer four years earlier, but had been successfully treated and doing really well, so the two short weeks from him being taken ill again to him passing away was shocking and traumatic.
I had been feeling for a while that I wanted to do something that really meant something to others, and sudden loss certainly makes you re-evaluate your priorities in life.
I was really struck by the quietly compassionate care that we received from the Funeral Directors who guided us through planning dad's funeral, and as an introverted Autistic soul, that quiet gentle approach really struck me as something I could offer to others in the same situation.
My husband thought I was barking mad when I first suggested it, but after six months of thinking about it, the desire was still strong, so we decided I should give it a try. I was lucky to be taken on as a Driver/Bearer, and from day one, I knew I had finally found the vocation I was passionate about.
I wanted to start my own business because I want to be able to offer something unique. I wanted a business that maintained traditional values and beliefs while offering a more modern, holistic approach. It would be built around the core values of dignity, honour and respect with complete transparency, so families are aware of all the choices that they are able to make, rather than the profession being shrouded in mystery.
We had been mulling over the idea for a good while, but when we saw a premises advertised to let at the end of February 2022, we knew that things had come together for a reason.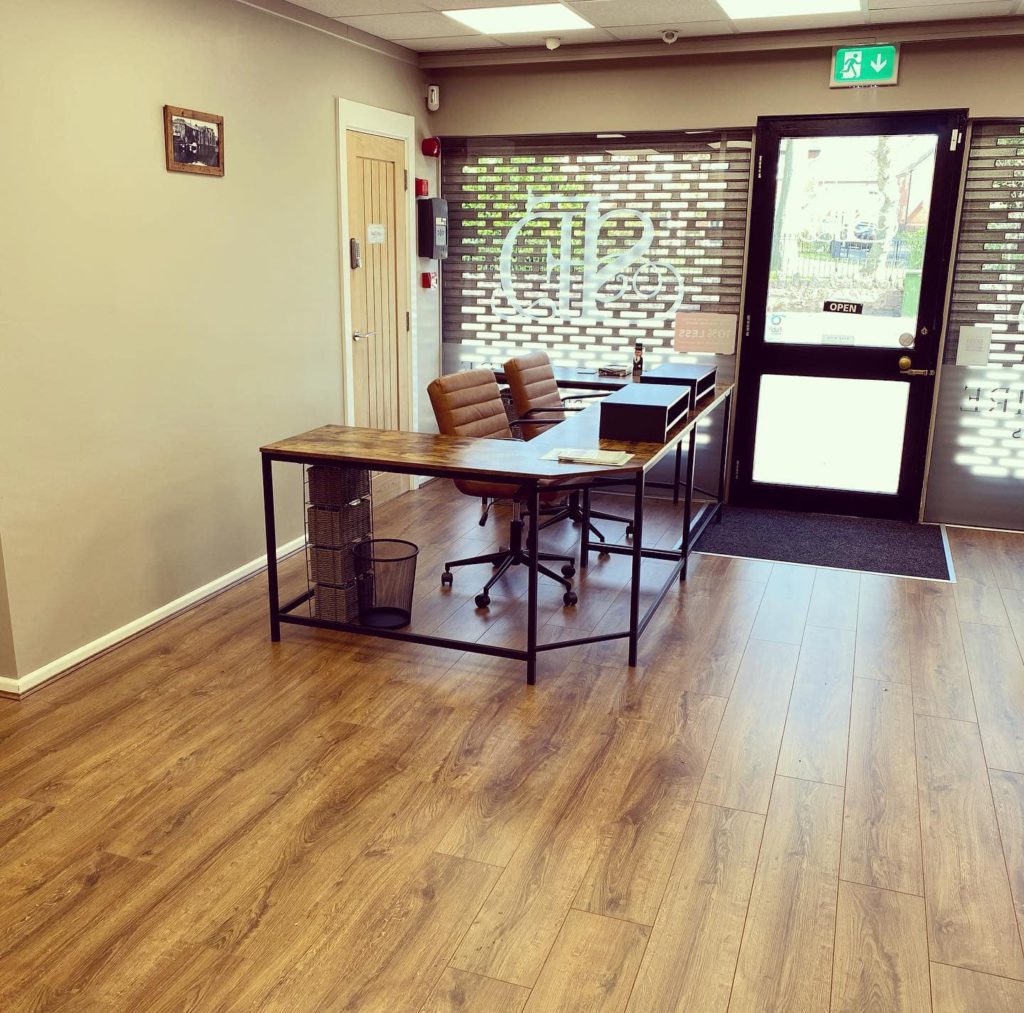 I fell in love with the building the moment we first walked through the door on a dark February evening. It was cold and there was no electricity so it was hard to get a clear view, but instantly it felt right, and within a couple of weeks we had made an offer, it had been accepted, and we were collecting the keys!
The first priority was beginning work on the Front of House areas to be able to have somewhere comfortable to invite families. I had a vision for something warm, welcoming and different, and wanted to reflect our Forrest name with an earthy, autumnal feel.
Branding was one of the key aspects in my initial plans, and I am grateful to the team at Adtrak for creating something that far exceeded any dreams and expectations that I could possibly have had.
New flooring was laid in all the front of house areas, and furniture started to make it's way in. We also appointed an accountant and a software company to design and create the tools we will need to have an eco-friendly (near) paperless system to manage all the arrangements.
Security systems were installed, and the electrics were sorted, hooooray!!! the first day with light and heat was probably the highlight so far.
We are on track to open the first week of June, but it still feels like there is a LOT to achieve between now and then. We are tired, but in all honesty the excitement is seeing us through.
Big issues – electricity!
Big achievements – electricity and branding
Surprises – how wonderfully welcoming so many local independent firms have been in offering help and support, and extending a hand of friendship
Oh and the ambulance (Freya) arrived, and we started to have discussions with different suppliers – more on this next time.
Lucy