Lucy Forrest has made a change, she has moved away from Music, Law, and Lettings and launched a Funeral Directors in Stoke-On-Trent and this is how she is doing it.
May 2022
Part 2. "It's all about the size!"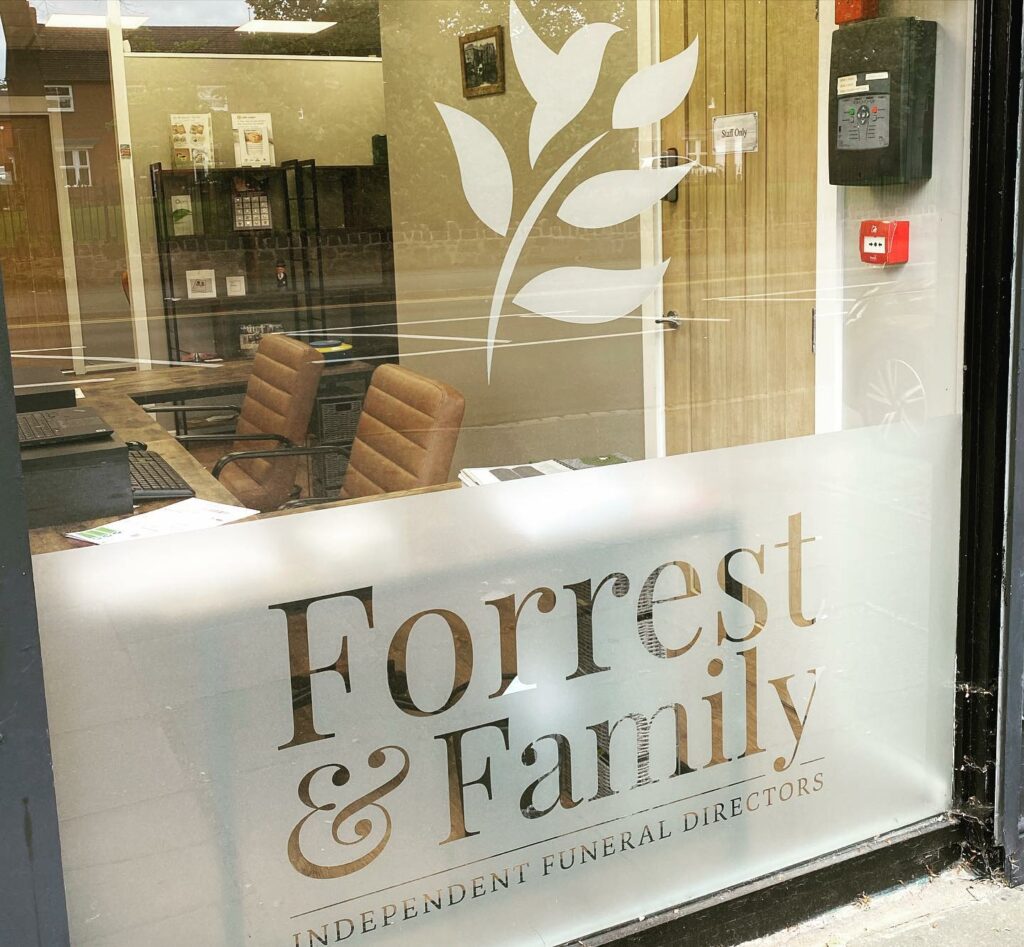 May was a really busy month with our focus on a big drive to prepare our back of house areas, but it wasn't just behind the scenes that saw a big change.
The biggest job to date was sourcing our mortuary refrigeration system, we wanted to maximise the available space in the most cost-effective way possible. We planned to go with the smallest unit available – we are realistic about the business being a slow build as our reputation will need time to grow.
However, one of the best pieces of advice we have been given has been to futureproof anywhere the budget will allow, and we realised that there was no point in installing a unit that could potentially be outgrown within 2 years, meaning added cost and the disruption of removing one unit to install a new one.
So, we decided that bigger was better. Mortuary Equipment Direct were brilliant to work with, and once we had settled on what we felt was the best option, it was installed in less than a week from placing the order.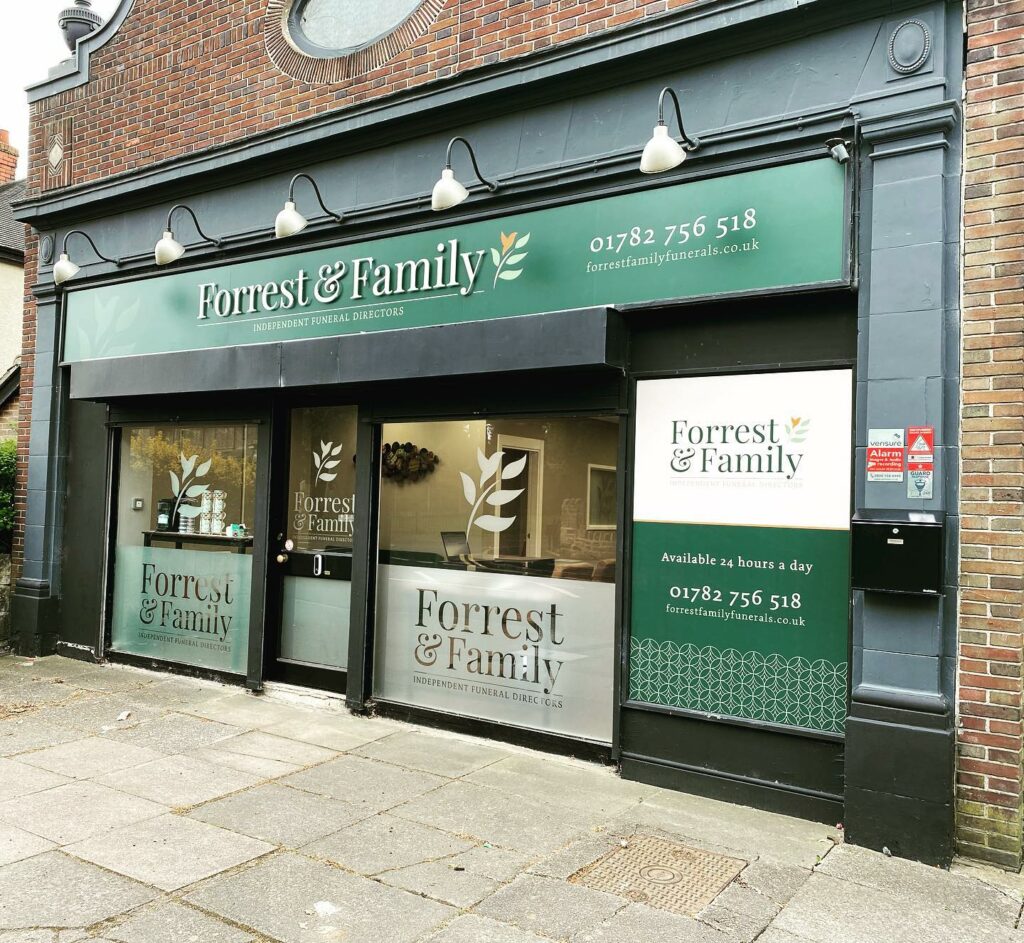 The other huge physical change to the building during May was the front signage being installed by Matt and the fantastic team at Phatt Printing.
After two days of painstakingly scraping the old frosting off the windows with a hairdryer, I was held captive inside the building for a couple of hours while the signwriters worked their magic outside. Not much makes me cry, but when they finally allowed me outside to view the finished result, there was definitely some dust in the air.
Seeing our name above the building was an incredible moment, and probably the highlight to date.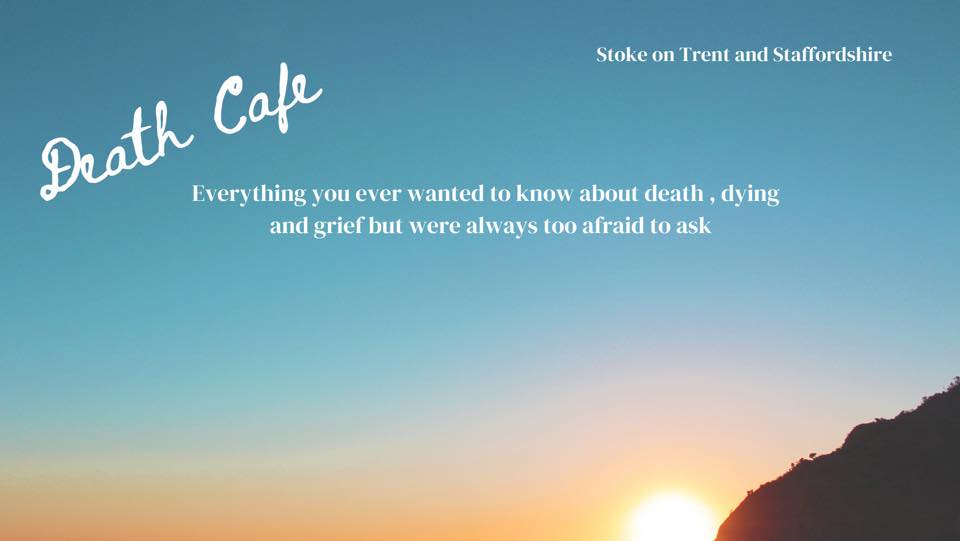 May also saw Sharon Rollison (Celebrant), Isobel Whittaker (Funeral Director) and myself run the first Death Café in Stoke-on-Trent which took place at The Carlton in Newcastle-under-Lyme.
It got off to a great start and was attended by an eclectic group of people from all walks of life in a relaxed, cosy, and friendly atmosphere.
We will be running The Death Café twice monthly and hope to see it grow over the coming months.
For those who havn't heard of it, The Death Café is a national (and indeed international) initiative aimed at encouraging open and transparent discussions around the subject of death, dying, grief and bereavement.
New experiences are coming thick and fast, and I was delighted to be invited to take part in research by Postgraduate student Isobel Warner, looking into the effect of the Covid-19 pandemic on the funeral profession, and the way funerals have changed because of it.
It was a privilege to be able to contribute to her research, and I look forward to seeing the finished article.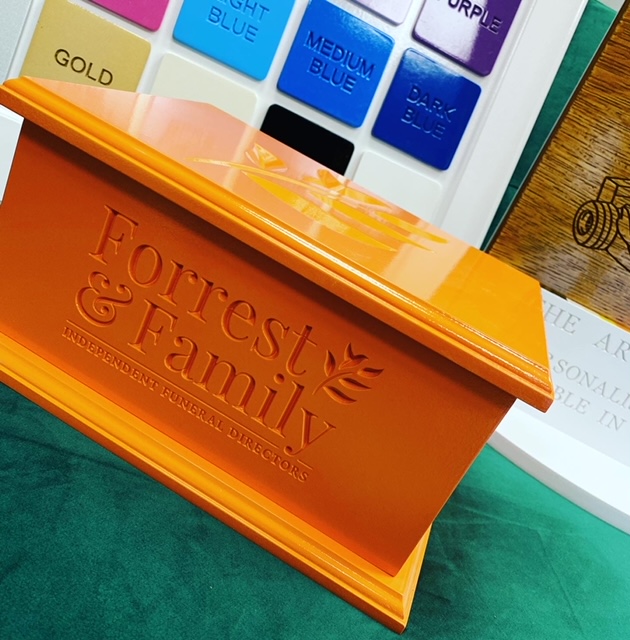 Back in the world of Exciting news from our suppliers and business partners has included our eFD arrangement software by Sekertech going live and being trained on this, our application to join the Open Prepaid Funeral Plans family, and an eye-opening and inspirational visit to our coffin manufacturer, Steve Soult Limited, where Lee Jefferies and Graham Soult showed me round their workshops to watch their beautiful products being skilfully hand crafted.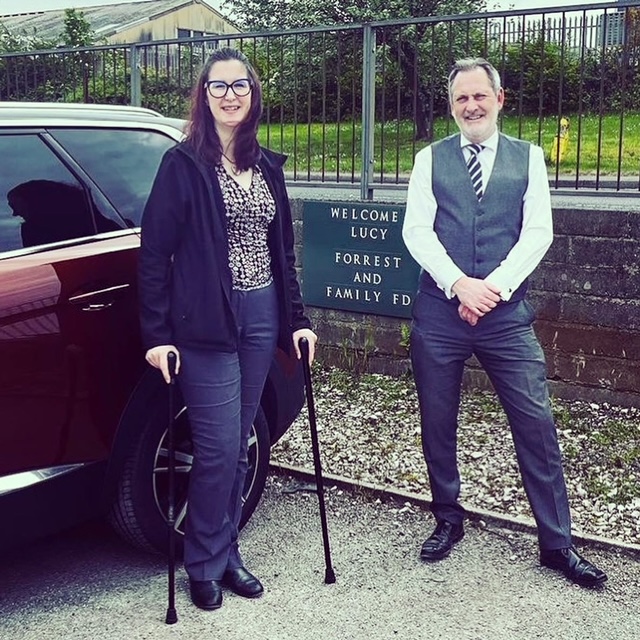 Our new ambulance arrived from Classic Cars Direct and has been christened Freya (yes, we name all our vehicles!). She was promptly put to work supporting a fellow local funeral professional whose own ambulance had to have a couple of days off the road, and it was lovely to see her out and about so quickly after arriving. I'm sure she will be called into action again very soon …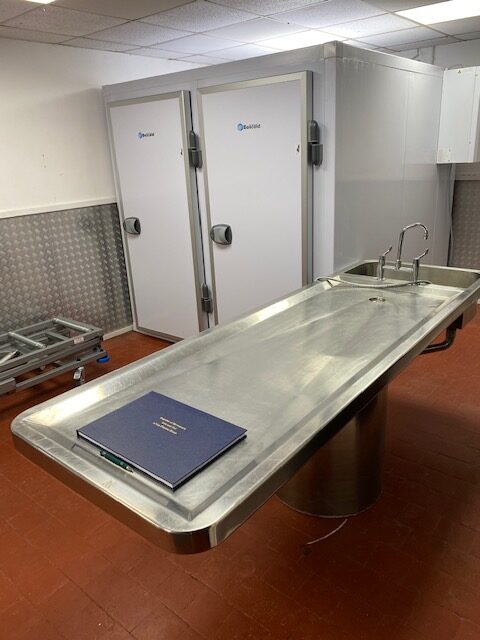 My first rather impulsive purchase when the company was registered was an embalming table from another fellow local Funeral Director. It wasn't until the refrigeration units were installed that we realised just how big the table is, and that we needed to achieve our goal of turning the final room at the back of the building into a preparation and embalming room much quicker than we had anticipated!
However, the table disagreed with the door into the room by a matter of literally 2cm, and no matter which way we twisted and turned it, it was just not going to go through. After a lot of liaising with various contractors, we have now figured out a plan to make the preparation room still happen … watch this space for more details next time!